LIMITED QUANTITY TO GUARANTEE THE BEST QUALITY
We decided to invest in a small wine production to obtain the best quality; for this
reason our wines won't be distributed through any Large-scale retailing trade organizations.
We suggest that you contact us directly to make a reservation ahead of time.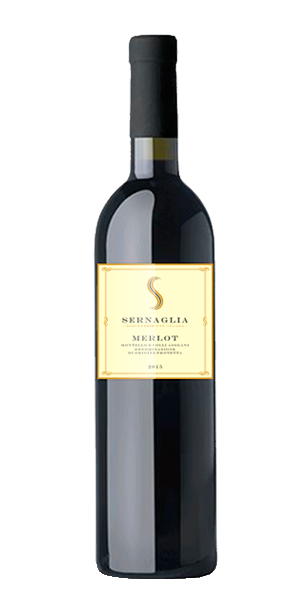 Merlot
Merlot is the most typical expression of our land, it is a classy wine, soft, velvety, dry and sturdy.
Red ruby to garnet with aging. It has a vinous, pleasantly intense, slight herbal flavor, with a balanced, full body.
It goes very well with red meats, roasts, medium matured cheeses, pasta with meat sauce and tasty risotto. This wine is the Red wine excellence of Sernaglia's family. It's the result of a strict company's cluster selection.

Reserve