LIMITED QUANTITY TO GUARANTEE THE BEST QUALITY
We decided to invest in a small wine production to obtain the best quality; for this
reason our wines won't be distributed through any Large-scale retailing trade organizations.
We suggest that you contact us directly to make a reservation ahead of time.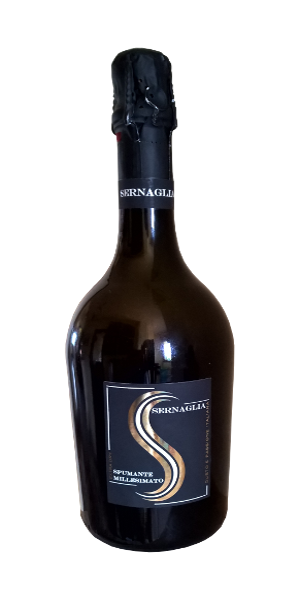 SPUMANTE MILLESIMATO
Spumante Millesimato is definitely the most traditional and widespread reality in the territory of Alta Marca Trevigiana. It's pale yellow, more or less intense, with bubbles and it has a pleasant smell, characteristically fruity.
The taste is dry or sweet, fresh and distinctive.
Excellent as an aperitif, it is often served with light appetizers, fish dishes (also shellfish) and cheeses (the Imbriago for example). It is excellent with risotto with typical wild herbs from Treviso.

Reserve